Club Events.
Programme of Events for 2022
JUNE MEETING.
Cream Tea and Classics on the Lawn, from 2.30 p.m. Full details will be emailed to members.
Saturday 4th June - Teignmouth & Dawlish Jubilee shows.
Tuesday 14th June - (Afternoon) Cream Tea and Classics on the Lawn.
Sunday 17th July - Dawlish Classic Car show.
Tuesday August 16th - (Afternoon/evening) Club Summer Barbecue.
September - Date and time to be confirmed - Tanker driving at Exeter Racecourse
Tuesday October 18th - (Evening) Film evening.
Tuesday November 15th - (Evening) Talk by John Corah
December - (Date to be confirmed) - Christmas dinner at The Black Horse.
Full details will be published and circulated to members in advance of each event.
Below are some images of HTC events from 2021
June Meeting.

Mid summer Classics and Cream Tea on the Lawn. This event was a great success with HTC members joined by members of the MG Car Club and other enthusiasts. There was a great line up of vehicles and the cream teas were delicious.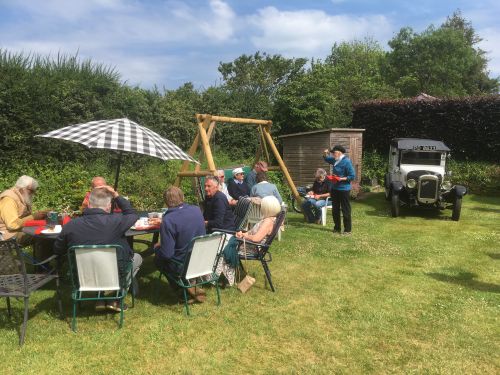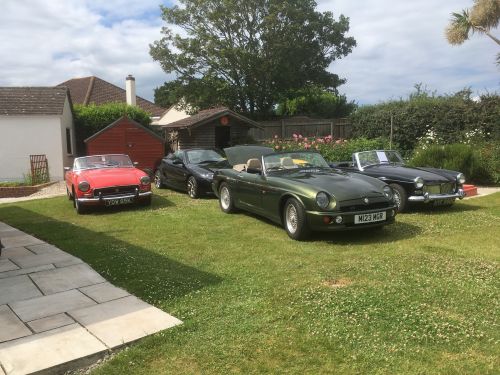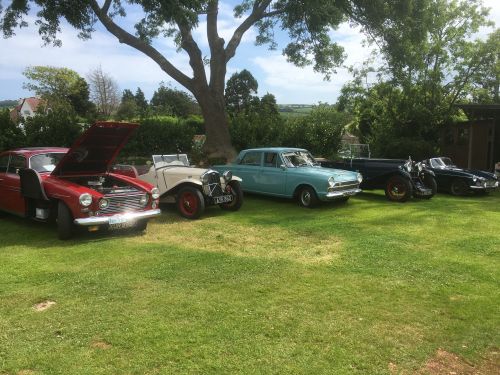 May Meeting.
Our May meeting was a huge success. Following the easing of restrictions on 17th May a dozen or so members met up for a lunchtime picnic on the southern slopes of Dartmoor just below Manaton. The skies cleared as we arrived enabling us to enjoy our lunches in fair weather conditions before a hefty shower brought proceedings to a close after lunch. There were two classics in attendance: Julian and Margaret Parlett's MG RV8 and Rick and Ann Pardoe's Wolseley. However the cars were not important on this occasion, the most enjoyable part of the day was being able to meet up again in person with everyone and have a good old chat and put the world to rights!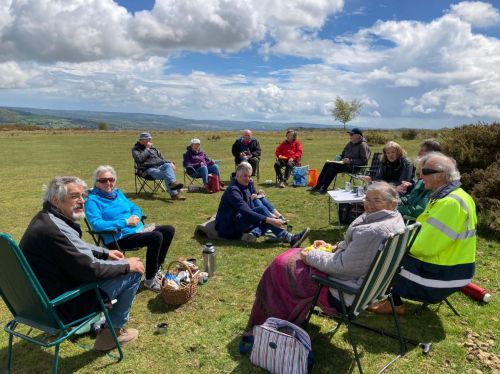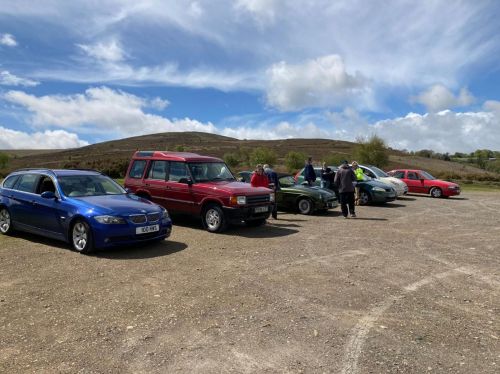 Drive It Day.

Several members marked Drive It Day on Sunday 25th April with individual excursions in their classic or vintage vehicles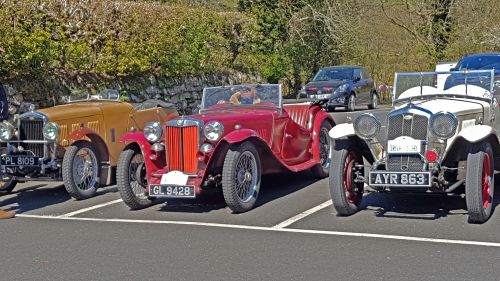 Rick and Ann Pardoe took to the roads of Dartmoor in their Wolseley Hornet with a coffee stop at Buckland Beacon and lunch at Wind Tor. Their car is pictured with others from the Hornet Club enjoying the sunshine at Widecombe in the Moor.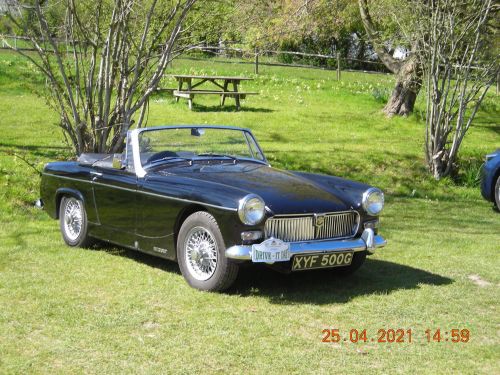 Julian and Margaret Parlett headed for Burrow Farm Gardens (https://burrowfarmgardens.co.uk/) in East Devon for lunch in the sunshine. Their MG Midget is pictured at the gardens.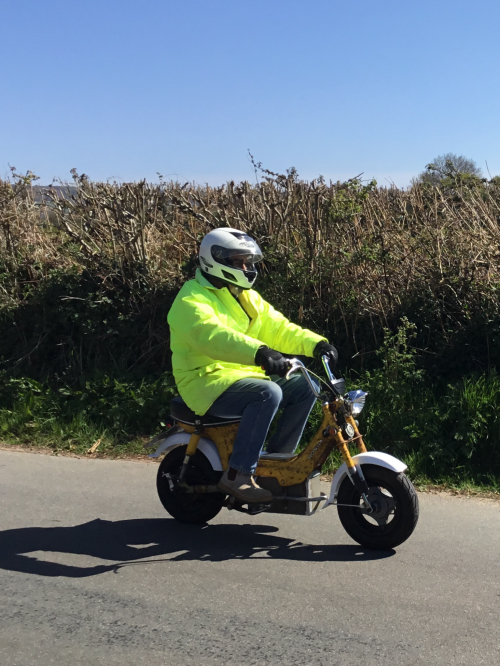 Mick Banks took to the road on his Honda Chaly bike, recently converted to electric power!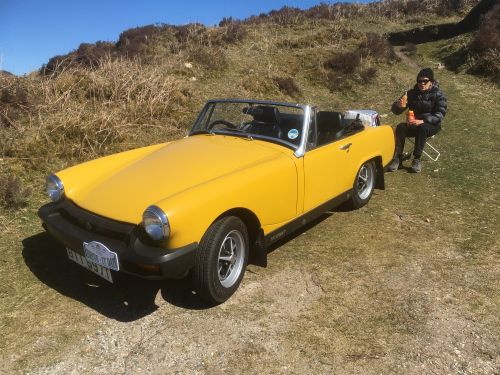 Jonathan & Annette Bye also had a tour over Dartmoor in their 1979 MG Midget. A great trip in the spring sunshine taking in Widecombe in the Moor, Grimspound, Warren House and Venford Reservoir on the way back home. The Midget is pictured at the picnic lunch stop at a sheltered spot near Grimspound.